Tech Industry Panel with Congressman John Curtis, Google's Kent Walker, and ITI President/CEO, Jason Oxman on July 13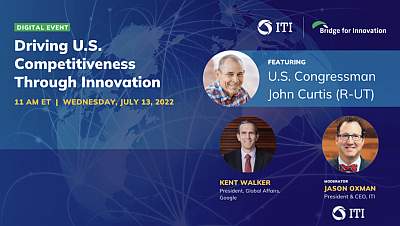 On July 13 at 10:30 AM U.S. Congressman John Curtis (R-UT) will be discussing the importance of efforts from the technology industry and policymakers to continue building the American technology workforce and U.S. leadership in innovation. He will be joined by The Information Technology Industry Council (ITI) President & CEO Jason Oxman and Google's President of Global Affairs, Kent Walker to discuss supporting the future of tech innovation and policy priorities aimed at keeping the U.S. competitive on the global stage.
As a former small business owner, Congressman Curtis has an informed perspective on how to grow the American economy and create jobs for local communities. For over a century the U.S. tech sector has helped the U.S. economy thrive and compete on an international scale. This growth has been made possible by the twin contributions: industry and entrepreneurs constantly innovating and growing a sustainable and diverse workforce and a policy environment that has helped technology companies develop innovative products and services. This innovation includes groundbreaking, disruptive technologies that transform markets, address societal challenges, and allow society to imagine and implement entirely new solutions to improve quality of life for all.
For more information or to register visit: https://bridgeforinnovation.org/driving-u-s-competitiveness-through-innovation/
The Point Development Partner Announced on July 12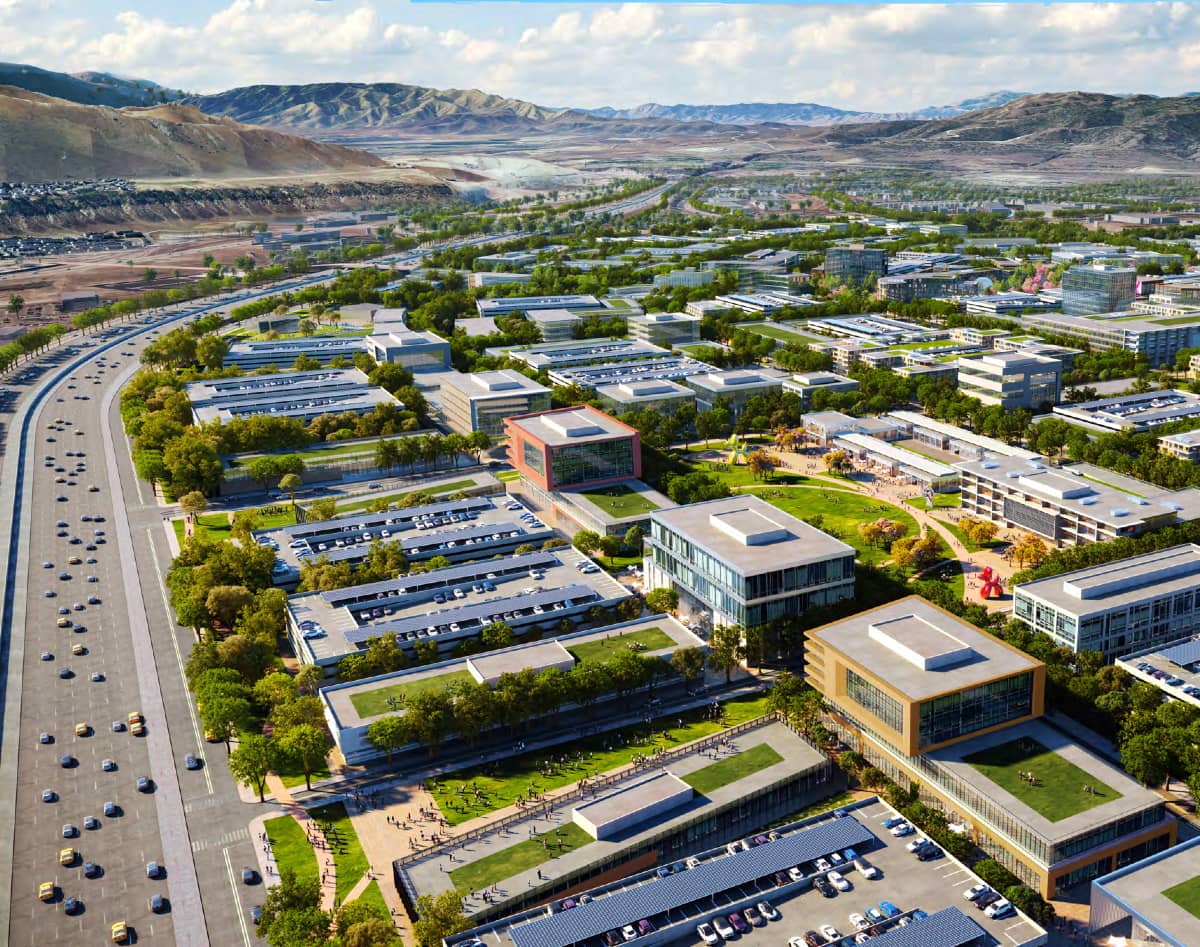 On July 12, 2022 Utah state and local officials plan to make a major announcement regarding the selection of a development partner for Phase I development at The Point, the 600 acre, state-owned property in Draper and current site of the Utah State Prison. Last December TechBuzz wrote about the Point's announcement to solicit proposals from development partners. The July 12 event will report on The Point's progress on partner selection and next steps for the development.
The site represents a once-in-a-generation opportunity to create an iconic development, a Utah Innovation Community, involving a carefully-planned, harmonious combination of housing, university, research, business, recreation and entertainment infrastructure, all walkable within 15 minutes. The Point is centrally located in the heart of Utah's fast-growing technology sector and situated between Utah's two most populous counties, Salt Lake and Utah counties. It is well served by vital infrastructure, public transport, and surrounded by more than 20,000 acres of undeveloped land in area communities. It is easily accessible via high-capacity roadways, planned future transit service and regional trails.
Speakers at the July 12th announcement will include:
Lowry Snow, Utah State Representative

Alan Matheson, The Point Executive Director

Jefferson Moss, The Point Innovation District Director

Troy Walker, Draper City Mayor

Catherine Kanter, Salt Lake County Deputy Mayor of Regional Operations
The event will take place at the Utah State Capitol Building, Presentation Room on 11:30am, Tuesday, July 12 11:30am. It will also be live streamed on The Point YouTube Channel at youtube.com/c/ThePointUtah
Zions Bancorporation Technology Center Ribbon-Cutting on July 15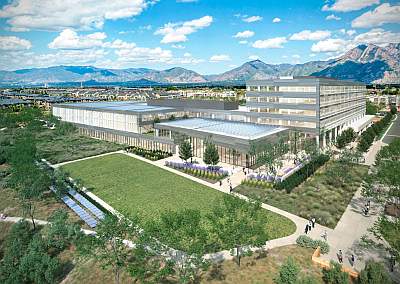 As one of the largest technology employers in the Utah, Zions welcomes back its 1,500 employees who have been working remotely at Zions Bancorporation's seven affiliate banks that operate throughout the western United States. 
The new 400,000 square-foot Technology Center is being built on nearly 20 acres at the former Sharon Steel Mill superfund site. It features sustainable building features, artworks from local artists, 100 electric vehicle parking spaces, and 2,000 photovoltaic panels expected to save 4.9 million lbs. of CO² annually and generate 75% of the facility's electrical power on site.
Other amenities include workspaces that maximize natural light and views, bike lockers, adjacent parks with pickleball and basketball courts, sharable e-bikes, a community garden, and close proximity to TRAX and the Jordan River Parkway.
A ribbon cutting event for its new Technology Center starts at 8:30am and will include self-guided building tours begin at 9:45am. During the ribbon cutting, donations will be made to the Silicon Slopes Computer Science Fund, Jordan River Foundation and Midvale Schools Farmers Market programs.
Speakers at the ribbon cutting event will include:
Harris Simmons, Chairman and CEO, Zions Bancorporation 

Jennifer Smith, Chief Technology and Operations Officer, Zions Bancorporation

Utah Valley University President Astrid Tuminez

Local artists Jann Haworth, Brian Kershisnik and Matt Monsoon will describe their works that were commissioned for the building
The July 15 ribbon cutting event starts at 8:30am and takes place at 7870 S. Bingham Jct. Blvd, in Midvale, Utah
Roadmap to Prosperity Coalition June 2022 Update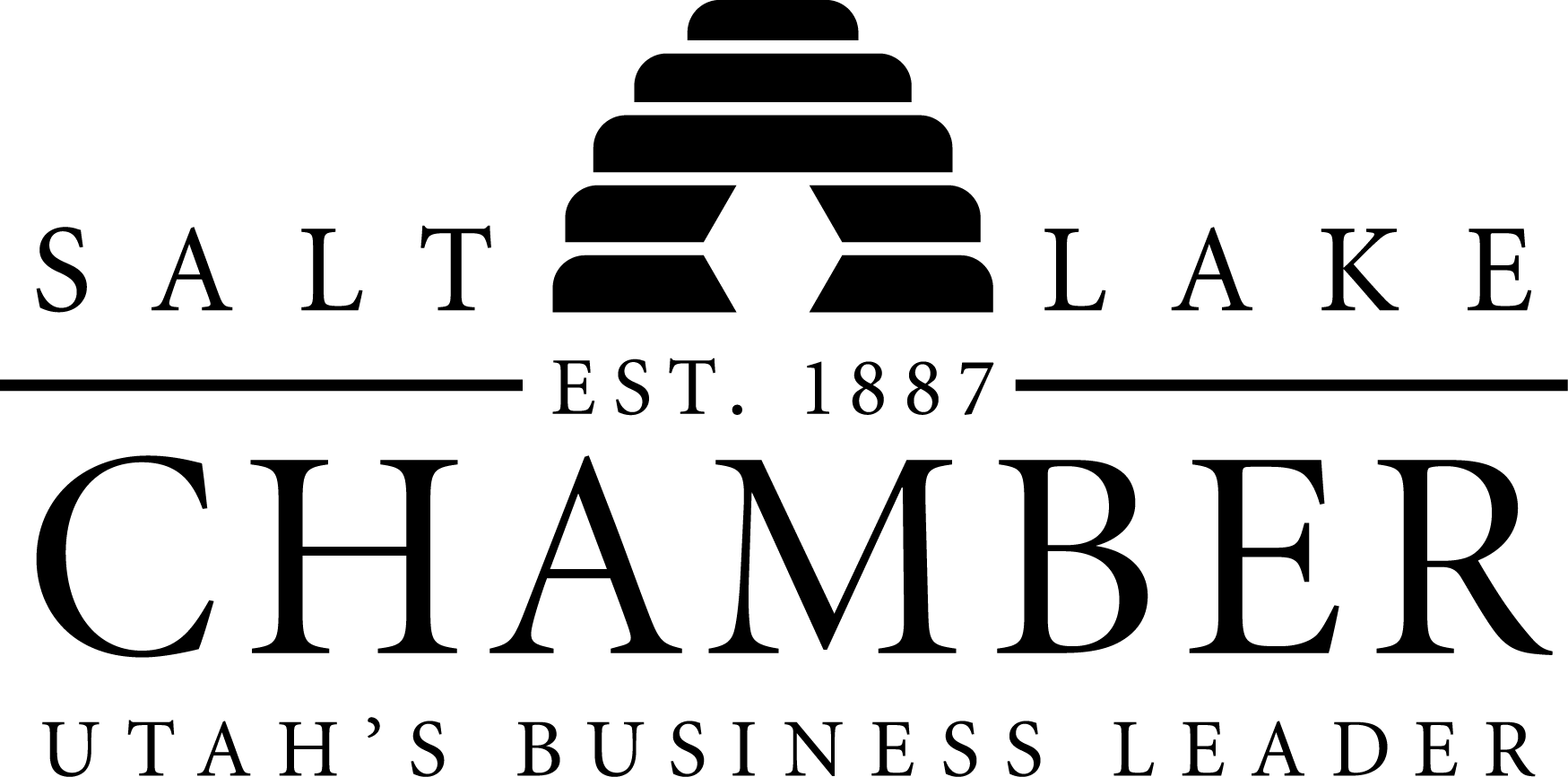 The Salt Lake Chamber's Roadmap to Prosperity Coalition, in partnership with the Kem C. Gardner Policy Institute, has updated the Economic Dashboard for June to help business leaders know where Utah's economy stands. This tool provides data on the state's economic outlook and actionable context for decision-makers.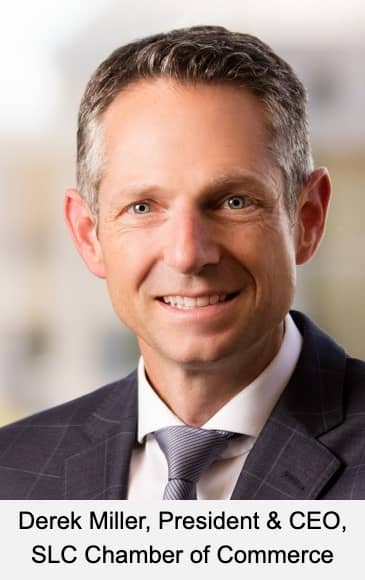 "The Roadmap to Prosperity dashboard continues to show current growth, despite concerns of a future slow down entering the picture," said Derek Miller, president and CEO of the Salt Lake Chamber. "While our unemployment rate and labor participation continue to stand out, consumer confidence has taken a dip. This comes as inflation remains high and uncertainty continues due to supply chain and commodity reserves disruption. Despite these national and international headwinds, Utah's economy remains strong and the Wasatch Front continues to drive the economic engine in our state."
Three essential insights from the June 2022 Roadmap to Prosperity Dashboard include:
Utah's unemployment ranks second in the nation. Utah's May unemployment rate of 2.0% is the second lowest in the nation, tied with Minnesota and closely trailing Nebraska.

Utah home prices continue to rise. Utah's home prices have risen drastically over the last year with a median home sale price of $535,000 in April 2022.

Consumer confidence falls in Utah. With some minor fluctuations, the consumer confidence trend in Utah has been declining over the last several months. May's consumer confidence is the lowest since data collection began in October 2020.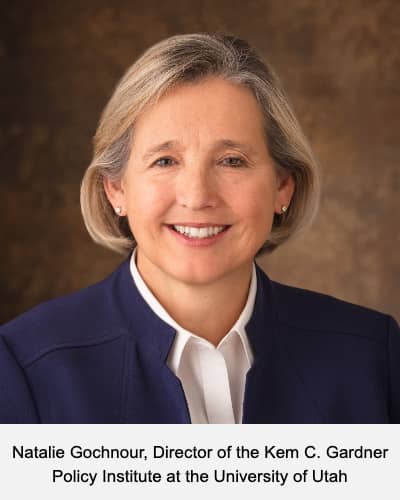 The Dashboard is updated monthly, providing essential insights, tracking ten timely and leading measures, and sharing pertinent indicators. This provides leaders with critical and timely information to make informed decisions.
"Utah's economic performance continues to be a bright spot in the country and has stabilized with growth in nearly all sectors," said Natalie Gochnour, director of the Kem C. Gardner Policy Institute. "Despite the drop in consumer confidence and broader economic conditions pointing to a slowdown, Utah's strong labor force and diversified economy leave us favorably positioned to weather the headwinds sweeping the nation."
To view the Roadmap to Prosperity Dashboard, click here.
Portal Warehousing Announces Grand Opening of its first Salt Lake City Location on July 13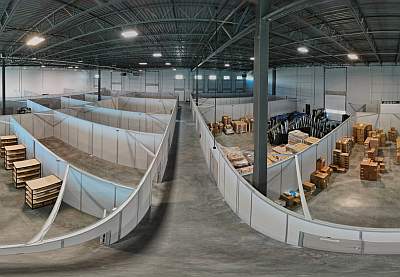 Portal Warehousing, Utah's first flexible industrial space solution for Salt Lake City area e-commerce businesses, will officially open its doors on July 13, 2022. 50 percent of its tenant space already occupied by artists, e-commerce and distribution companies.
Portal Warehousing will hold an open house-style Grand Opening event on Wednesday, July 13th from 5:00-8:00 pm. RSVP here.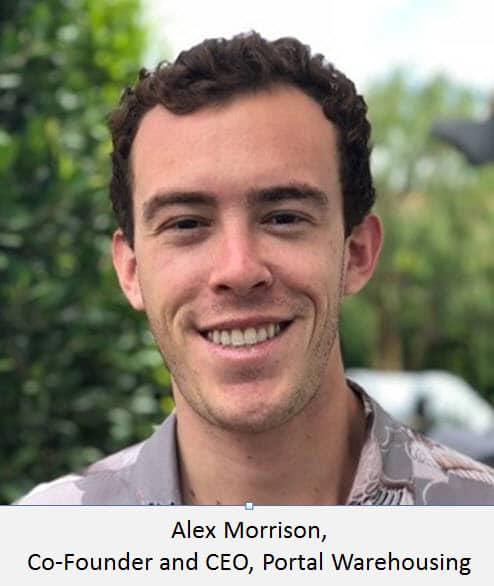 "We are thrilled to debut Portal Warehousing and offer a platform for e-commerce merchants and businesses to take themselves to the next level," said Portal Warehousing Co-Founder and CEO Alex Morrison. "Portal pairs the core need for space with technology partnerships, logistics services and a focus on community and support to help our members grow during a time when warehouse space inventory is both scarce and costly."
Located at 1580 South 500 West, Portal Warehousing offers a flexible warehousing and community solution specifically for growing e-commerce merchants that can't afford or justify their own warehouse space. The 30,000 square-foot space features 22 office suites ranging in size from 250 square feet to 2,500 square feet and a host of shared amenities. It will also double as a space to host a variety of community events, art installations, etc.
Recognizing that the industrial world was solely focused on building for large companies, Capstone Equities, a New York City-based private equity firm specializing in real estate, developed the Portal Warehousing concept in 2021. Following extensive market research, Capstone ultimately decided on Salt Lake City for its first location because of its rapid growth as tech startup hub and logistical convenience for e-commerce brands to service their West Coast customers along with the Mountain West region.
Notable tenants that will occupy the space upon opening include Happy Baby, an e-commerce merchant and WaxWing, an Amazon FBA seller.
"We needed more space than we could get in our garage but not enough space to justify our own warehouse. When we found Portal Warehousing, we thought it was too good to be true, but it is the perfect solution for our needs as our business grows," said Portal Warehousing tenant, Brad Young of Happy Baby. "We now have the ability to scale our business and leave the logistics and warehousing in the hands of the experts at Portal. Being able to rub shoulders and network with other local entrepreneurs is the cherry on top."
During the July 13 Grand Opening event, Portal Warehousing stakeholders will give remarks followed by guided tours of the space, while tenants will have the opportunity to showcase their products to the visiting public. Food and drink will be provided with entertainment by a local DJ.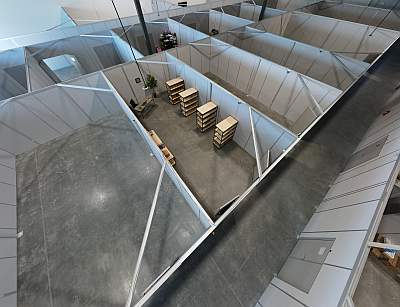 The vibrant and innovative art collection inside Portal Warehousing was curated to reflect the creativity of its entrepreneurs. It will serve to encourage a sense of belonging and inspire growth and success. The main mural in the building, titled The Bighorn Sheep's Adventure Through Utah, was created by local Salt Lake City artist Miriam Gutierrez. Other local artists featured throughout the building include Claire Taylor, Desarae Lee, Alex Wonder, Shelby Johnson, Jazmyne McSteen, Johnathan and Rachel McMinn, K.N. White, and Eliza Baucom. 
"My creative approach to art is deeply inspired by nature, focusing on fine details and textures and at times coming from a unique perspective," said featured artist Miriam Gutierrez. "The inspiration for this mural comes from all the outdoor adventures that Utah provides. From walking around the city, to hiking around the Wasatch mountains and the southern desert, there is so much to explore!"
Portal Warehousing will open its next location in Phoenix this summer, with other locations in Los Angeles, Brooklyn and Las Vegas on the horizon.
Special promotional rates for the new SLC location are being offered for a limited time. Business owners interested in Portal solutions in Salt Lake City or a soon-to-open facility, may click here to learn more about available spaces.